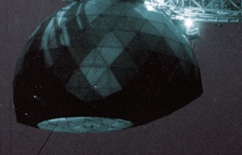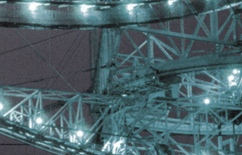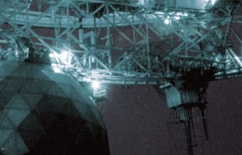 Sonic Archeology Pt. 2
Der 517. Tag der Mission
I decided to step by step upload most of what I did before finding out what I really want to do. I recorded a lot of quite "emo" synthesizer tracks before the influence of techno and more serious computer music kicked in, and shaped what later became my output on my releases.
The track for this month is probably from 1992. I called it "Der 517. Tag der Mission", the 517th day of the mission, and the idea behind it is a loose sci-fi reference. I imagined this rusty spaceship, somehow lost far out, and things started to become a bit odd after 517 days in space. A little
Major Tom
moment...
Here is the file: mission517.mp3
Have a nice summer 2009!
L I C E N S E _ T E R M S :
Things you can do with the free track:
- download it and listen to it
- copy it to any media you need in order to listen to it
Things we do not want you to do:
- do not upload to p2p servers
- do not distribute the track
- do not link the mp3 file directly
Everyone who wants it is invited to download it from this page
If you disagree do not download.
Enjoy the music
Robert Henke