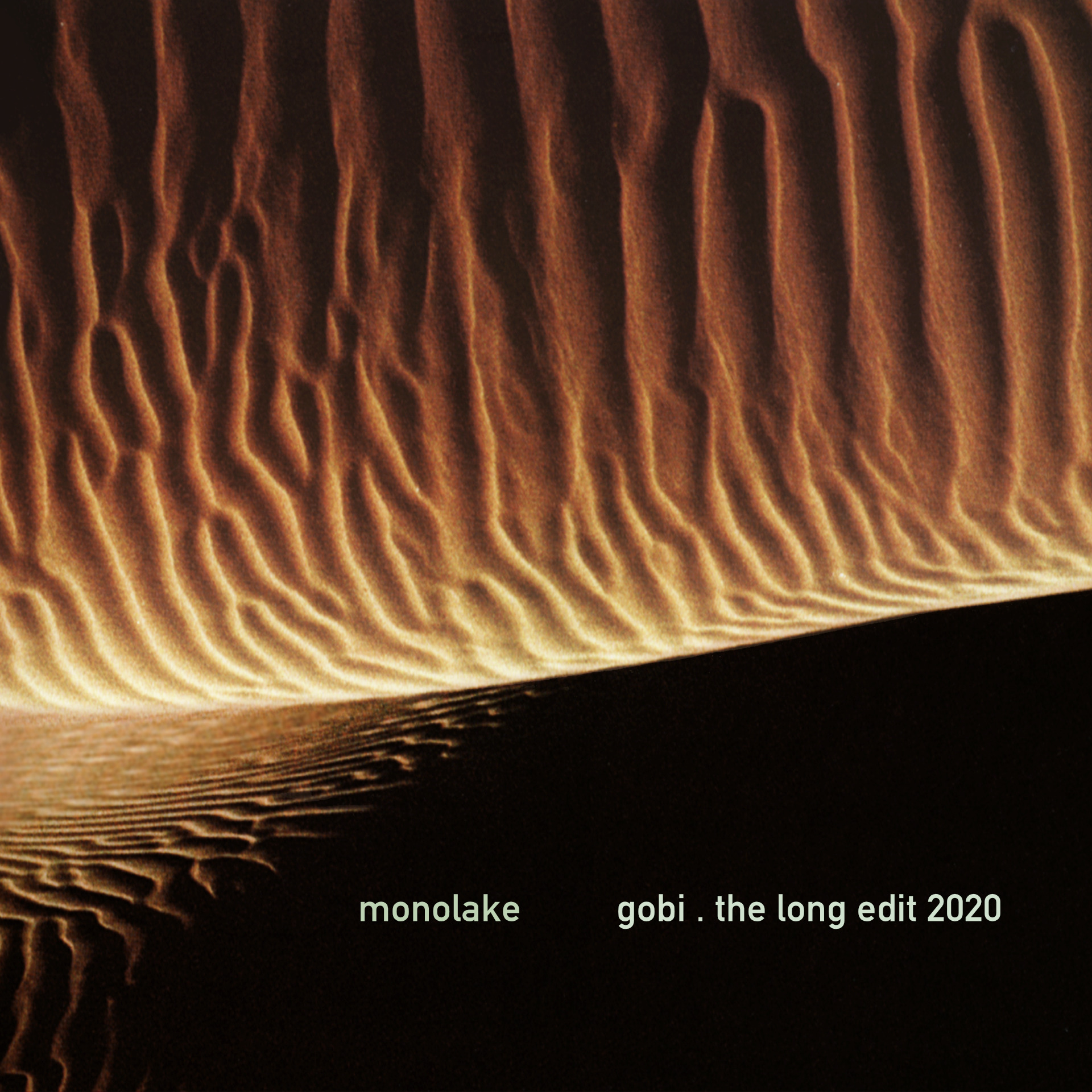 imbalance computer music | ML 034 | 2020
Release date: May 8 2020
digital only
Produced 1999 by Robert Henke and Gerhard Behles at Studio Charlottenburg.
The material for
Gobi
is based on extremely slowed down and granulated source material, mainly loops made from the 1997
Hongkong
album. The original recording is more than two hours long. The most difficult decision was finding the right duration and mix of excerpts from that recording. In 1999 we ended up with a 36 minute edit. When listening to the original session tape again in April 2020, i decided to make a new and longer edit, since there is so much beauty in the material.
Available via the usual stores and directly from Bandcamp
Track 1:
Gobi. The Long Edit 2020
duration: 53min 09sec
Equipment used to produce Gobi in 1999: Granular sampler module for Reaktor, programmed by Gerhard Behles, granular synthesis stuff in MaxMSP by Robert Henke. Source material for granulation included a loop from the Monolake track 'Occam'. Other instruments: SCI Prophet VS, Yamaha SY77, Ensoniq ASR-10, Alesis Quadraverb, Lexicon PCM 80, Speck Filterbank, Roland Juno-6. PX18 step sequencer written in MaxMSP by Robert Henke. Performed live and mixed together on a Mackie 24 track console onto DAT tape. Editing of the 1999 version in Pro Tools. Edit and mastering of the 2020 version in Ableton Live 10 Suite, using the built-in EQ8, multi-band compression, and a Weiss DS-1 plugin.
image & link on the left: original CD version from 1999.