Installation [2017]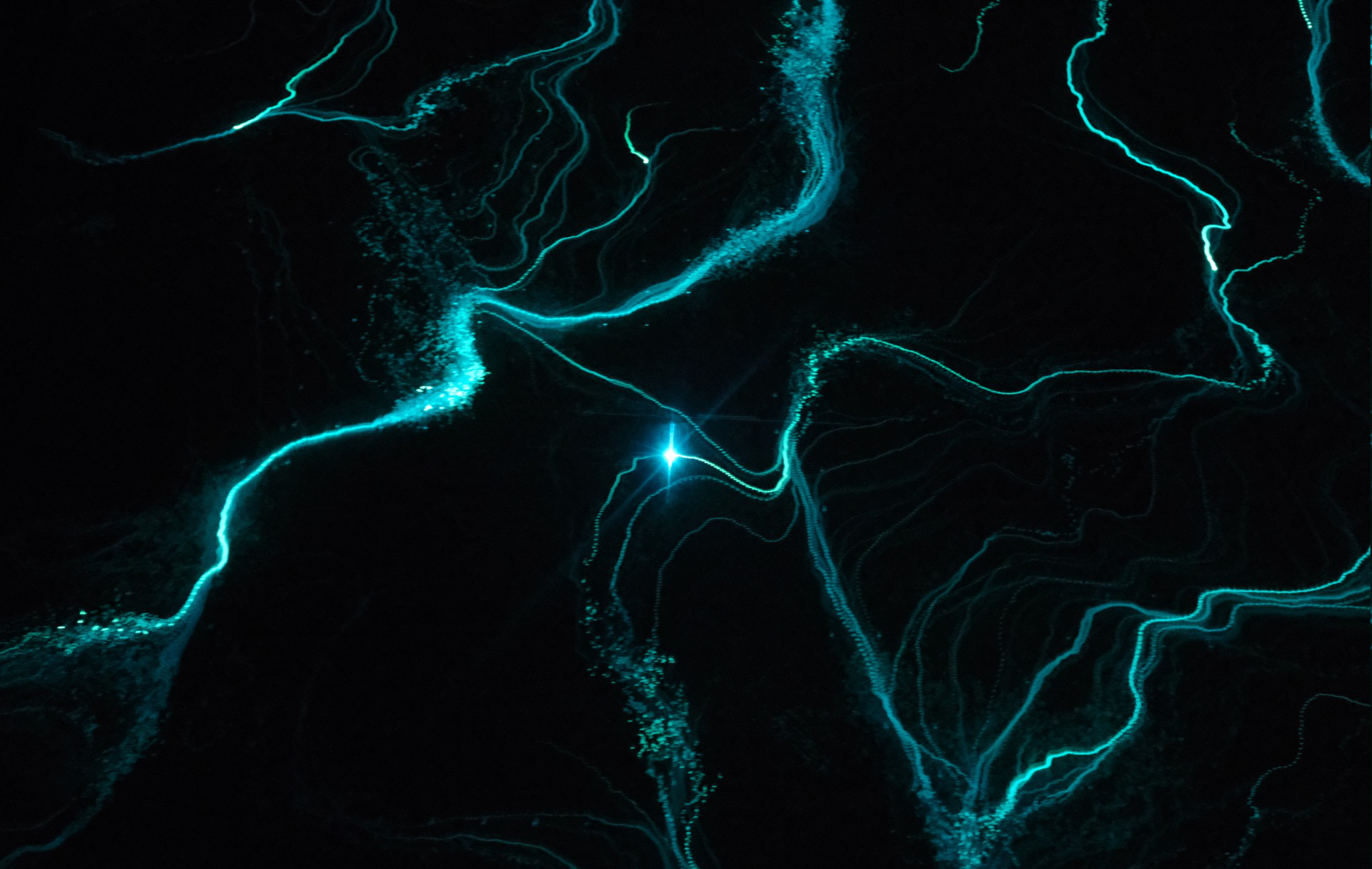 Installation [2017, modified 2018, 2021]
October 7th 2017 - January 7th 2018
Rome, Italy
Palazzo delle Esposizioni
DigitaLife, Romaeuropa Festival 2017 [
link
]

September 19th 2018 - September 23rd 2018
Nantes, France
Château des ducs de Bretagne
Scopitone Festival 2018
November 9th 2018 - November 20th 2018
Maubeuge, France
Festival VIA
March 28 2019 - June 9 2019
Espacio Fundacion Telefonica
Lima, Peru

August 20th 2019 - August 25th 2019
Montreal, Canada
SAT
MUTEK Festival
October 23 2019 - October 27 2019
Theatro Circo
INDEX Festival
Braga, Portugal

February 07 2020 - February 08 2020
Philharmonie Berlin Herrman Wolf Saal
Strom Festival
Berlin, Germany
August 8th 2021 - August 15th 2021
Cluj, Romania
Electric Castle Festival
Focused rays of ultraviolet light paint temporary landscapes on a layer of phosphorous dust. Operating on concepts of erosion and mutation, the installation changes its behaviour and visual appearance during the exhibition period: Each trace of light leaves a mark on a virtual mountain range, like water slowly washing out deep canyons.
At the hidden digital core of the installation, a piece of code represents that imaginary landscape. Every beam of light projected onto it behaves like a drop of water, finding its way down to the valley. Whilst doing so, it slightly changes the mountain's shape, resulting in different trajectories throughout the passing of time.
The evolution during the exhibition period is unpredictable, yet driven by simple universal laws, which once defined, remain untouched.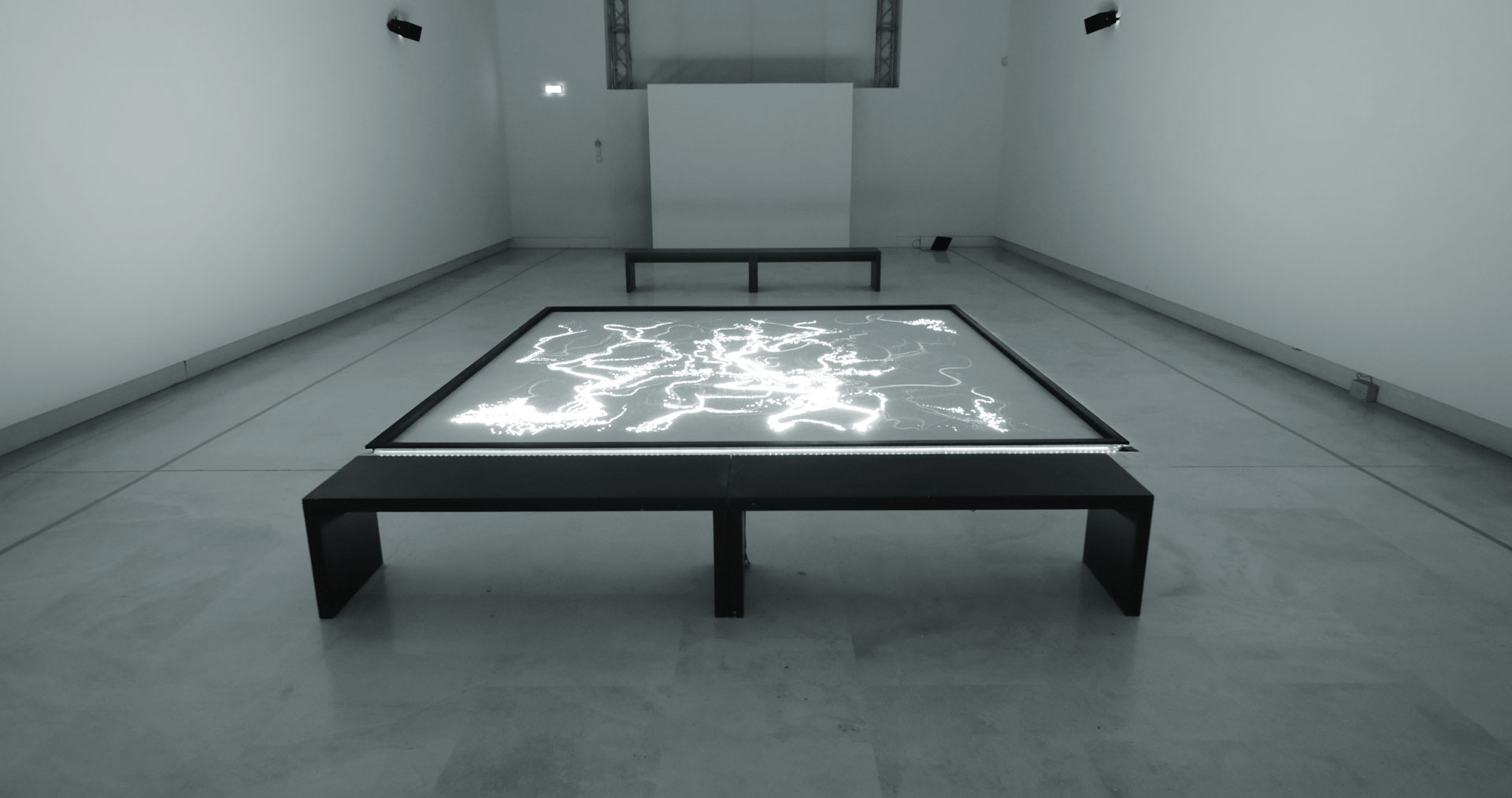 The visual complexity of the work is created by repeated calculations of relatively simple mathematical functions. Phosphor is inspired by Benoît Mandelbrot's fractal geometry, early algorithmic art and contemporary big data models. The software and the mathematical processes have been developed by the artist.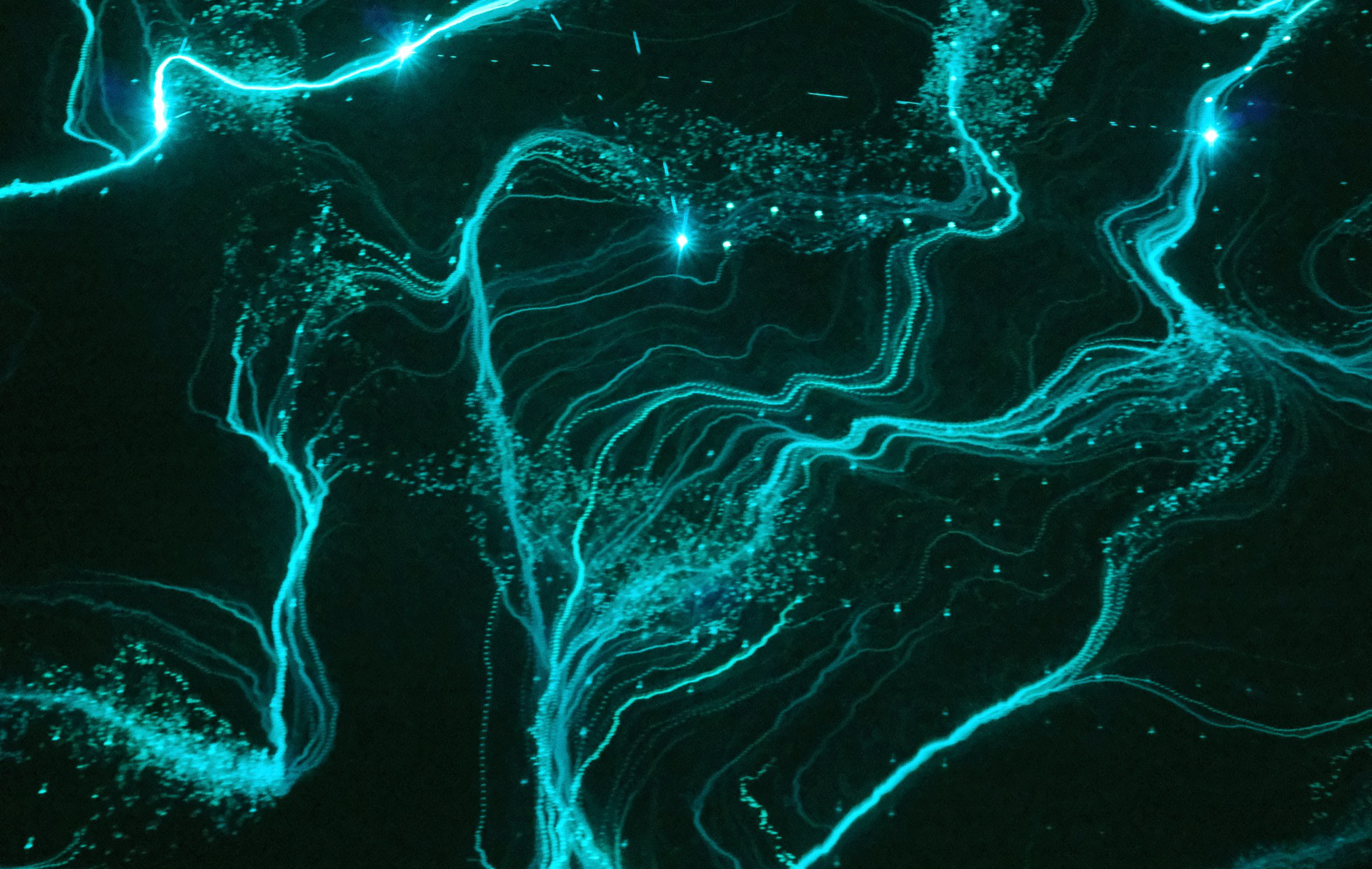 Materials: custom computer software, custom 1000mW 405nm UV laser system, phosphorescent pigments.