Site Specific Installation [2020]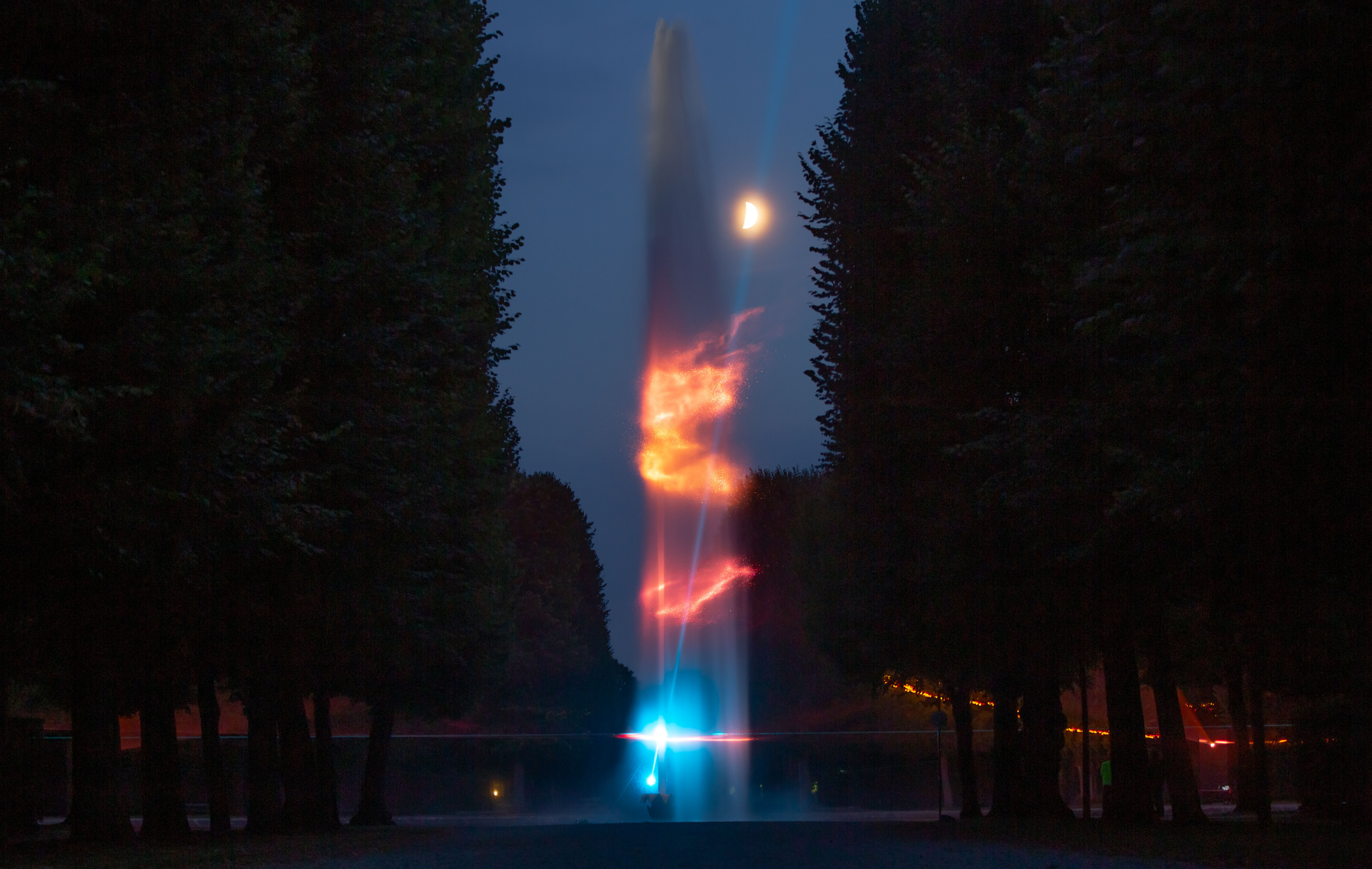 Installation [2020]

September 24 - October 11 2020
Hannover, Germany
Great Fountain, Schloss Herrenhausen
lasers
Four static cyan laser beams (wavelength: 488nm) follow the main axises of the park and meet at the base of the large fountain. The longest beam starts at the castle and bridges 500m, guiding visitors to the fountain. The pure cyan is outside the standard RGB range, and cannot be perfectly (re)created with computer screens or correctly captured on digital cameras.
Additionally, four RGBY laser scanners cut colored planes of light through the water, making falling water drops visible in a stroboscopic fashion; as individual points of sparkling light. Also made visible by those lasers is the mist around the fountain.
The planes move very slowly through the height of the fountain, at individual speeds, unsynchronised. Sometimes, more rapid downward movements occur. Each laser projects a narrow range of similar colors, mostly in between orange, red and de-saturated purple. These colors also change very slowly, over several hours.
sound
A four channel musical composition is projected onto the fountain, consisting of multiple loops with similar musical motives, running at slightly different speeds / length, resulting in a continuous permutation of the soundscape. No technical link is existing between the sound and the lasers, yet the perception constantly creates synchronicities.
A commissioned production for KunstFestSpiele Herrenhausen 2020 on the occasion of the 300th anniversary of the fountain in the Herrenhausen Gardens.