Dust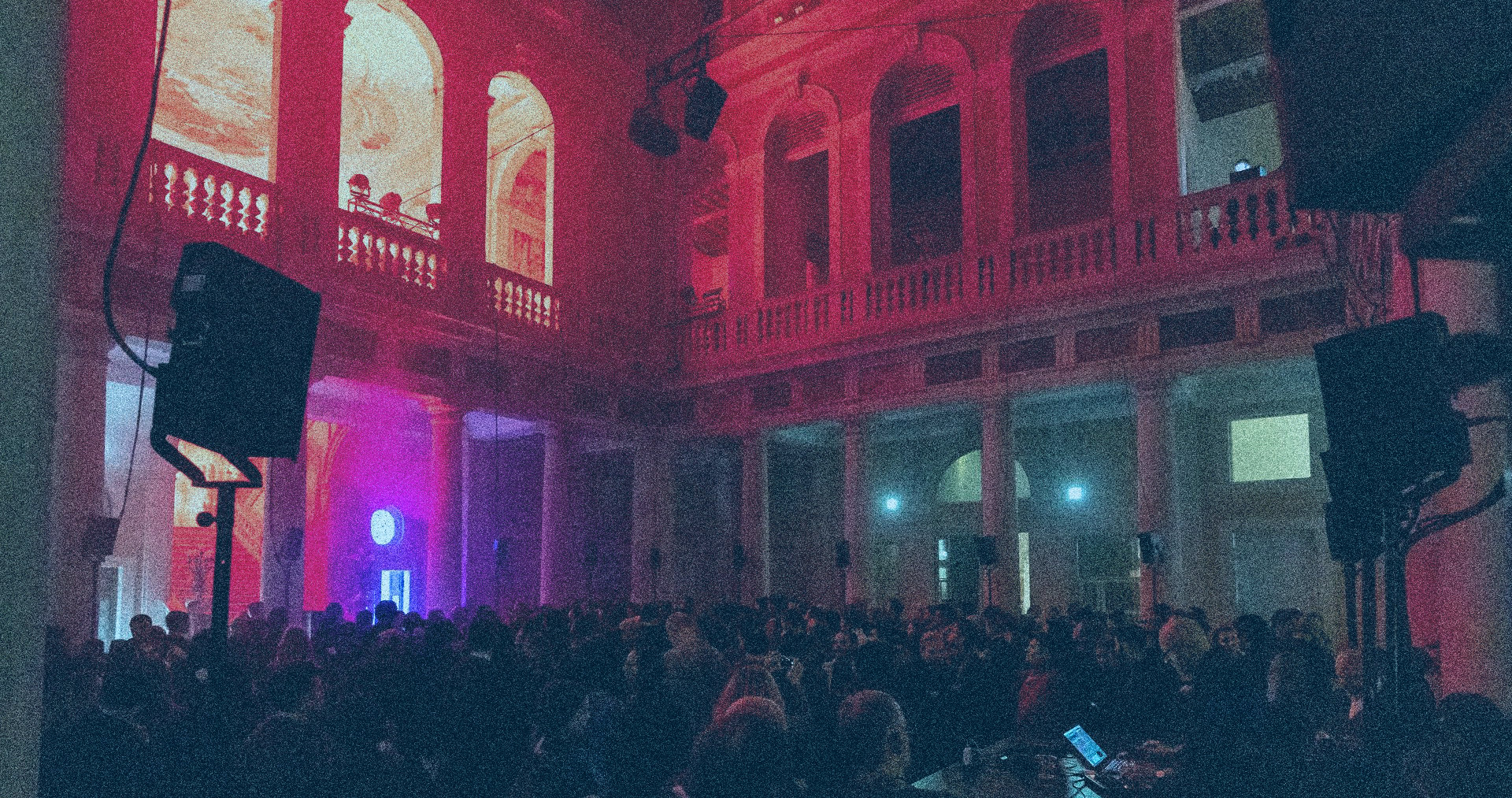 Dust is a slow and intense exploration of complex textural sounds, shredded into microscopic particles, and pulsating interlocking loops, recomposed during an improvised performance. It is a complex living beast, developing further each performance, with old parts being removed, and new elements added.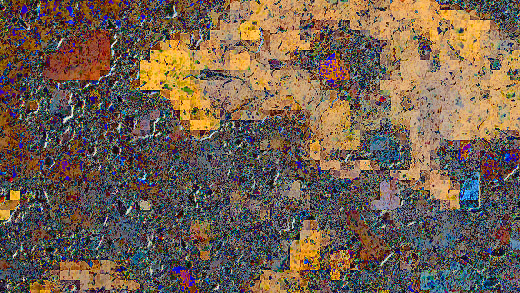 The sources are leftovers of digital processes, material created with old analoge synthesisers, noises of all colours and flavours, field recordings; splashing waves from a shingle beach, captured on site in Australia, a massive storm, steam from my Italian coffee maker, crackles from the lead-out groove of a worn record, hum and electrical discharges from a large transformer, collected over several years, and refined and deconstructed in various ways.
During the concert, the sources are remixed, further modified and distributed in space, sometimes barely audible, sometimes very physical and intense, spanning the whole spectrum from the lowest possible rumble to ultrasound. Every performance is different and offers a intimate dialogue with the space and the audience.
Dust is based on self-written
granular synthesis
algorithms and can be presented in many ways, including a variable number of audio channels. It has originally been composed for a performance in 2011 at the ZKM Media Theater in Karlsruhe, Germany, using a dome of 32 speakers around and above the audience. Other notable configurations include a version for Hebbel theatre in Berlin, Germany with a 16 channels, and an adaption for the INA-GRM Acousmonium.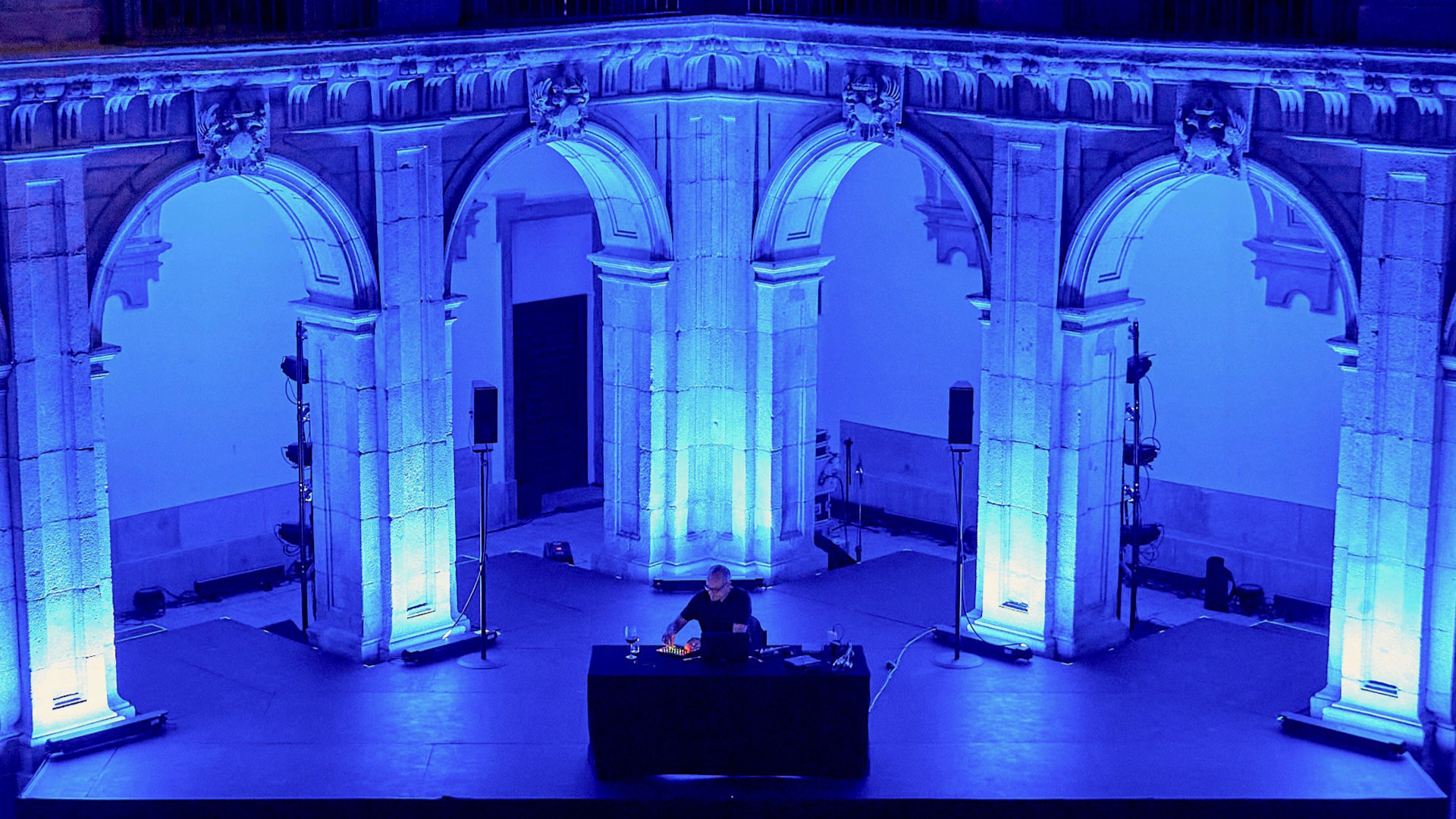 Venice Dust (2019)
duration: ~ 60 minutes
sound: 12 channel 3D d&b Audiotechnik Soundscape version
specfic event performed on January 26 at Palazzo Grassi, Venice, Italy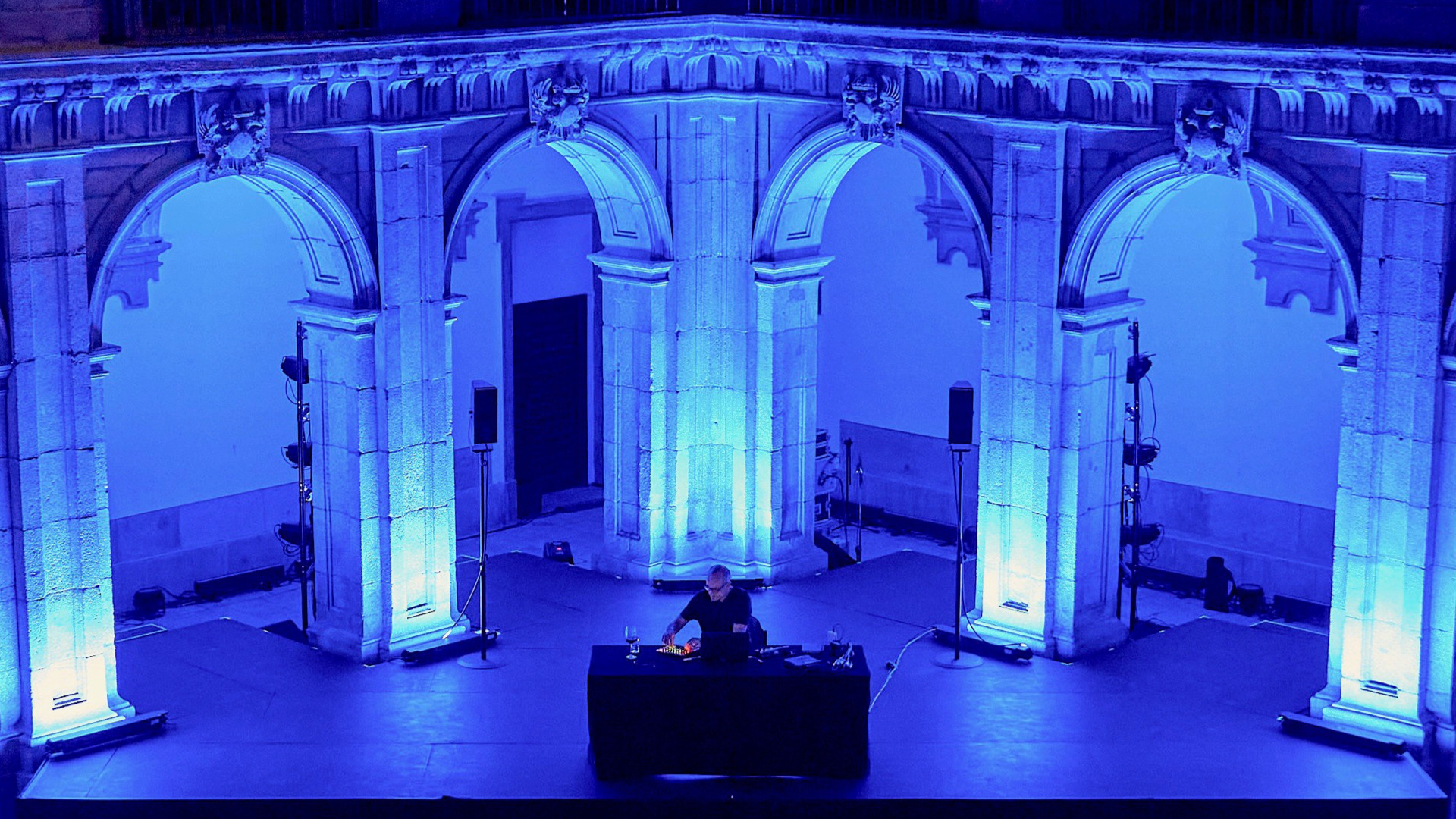 Dust (2011 - 2018)
duration: 45 ~ 60 minutes
sound: 6 - 32 channels
light: complete darkness or specific theatrical light depending on venue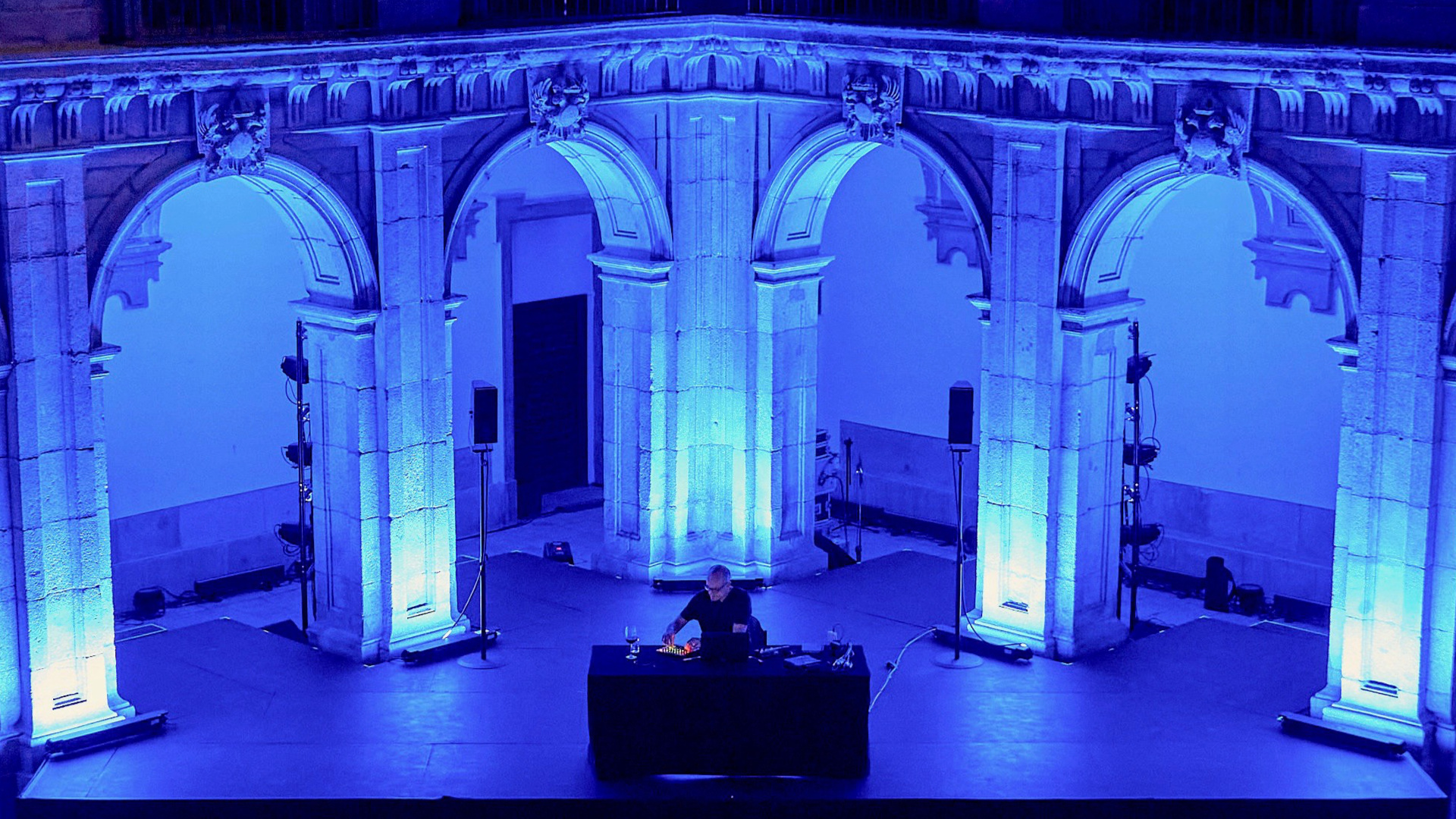 Stanford Dust
(2013)
Stanford Dust is a version of Dust entirely based on recordings taken during a residency at The Center for Computer Research in Music and Acoustics (CCRMA) at Stanford University in Spring 2013. Stanford Dust was presented on May 23 and May 24 at Stanford's Bing Concert Hall Studio.