Audiovisual live performance with laser projections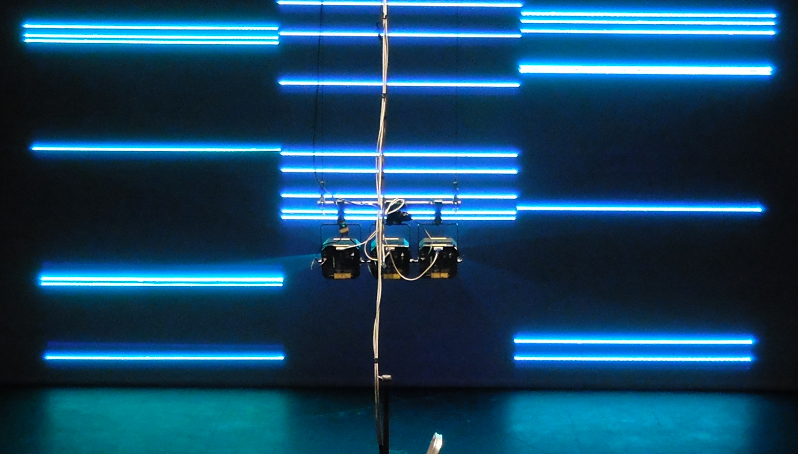 Powerful lasers draw rapid successions of ephemeral objects, seemingly floating in space. The data used to draw the shapes is transformed into audible frequencies. Laser patterns and sonic treatments are performed as an improvised dialog between the artist and the audiovisual machine. Lumière is an exploration of synchronicity and divergence, of light and darkness, movement and sound at the limits of perception.
Photo on top: Lumière No. 4 in Manchester, March 2014, Photos below : Genoa, April 5 2014. (by Fabio, [
link
]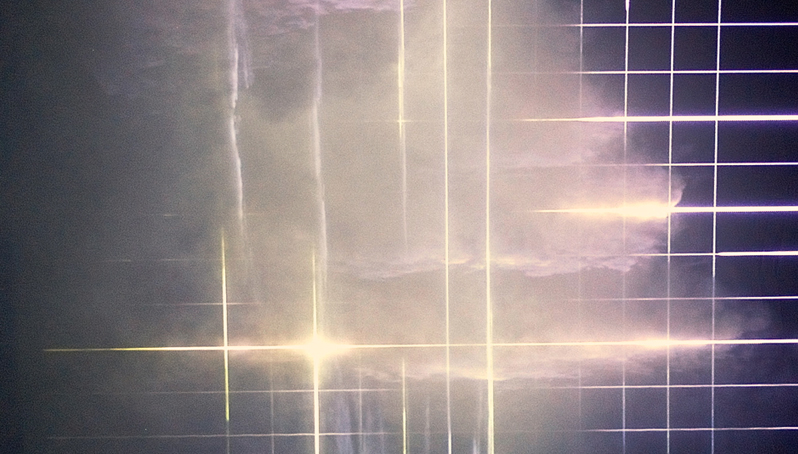 Lumière is site specific, each room demands an adapted placement of the lasers. The laser beams connect the screen with the auditorium, thus creating a three dimensional object floating in the middle of the room above the audience.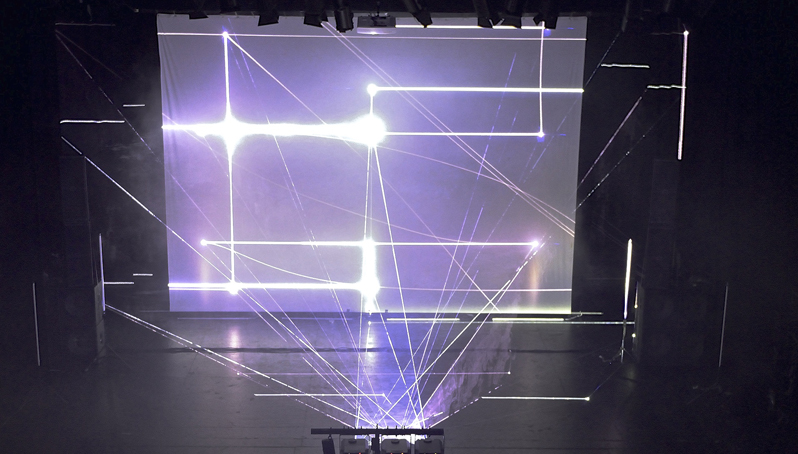 [ Black/White photos are stills from a movie captured at the premiere of Lumière at the 2013 edition of Unsound Festival in Krakow, Poland. ]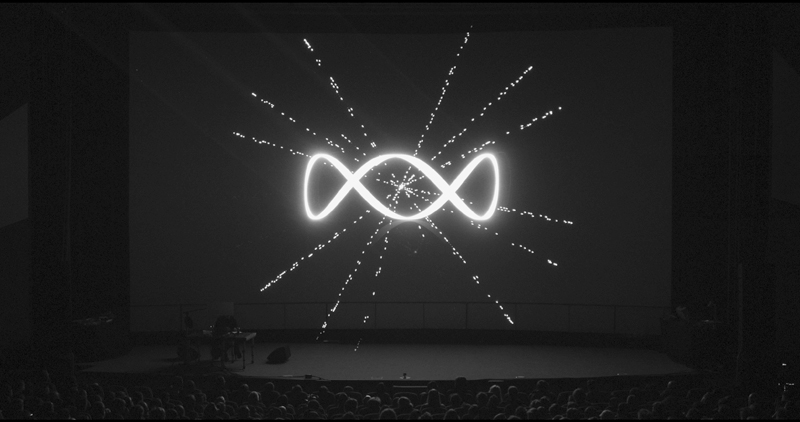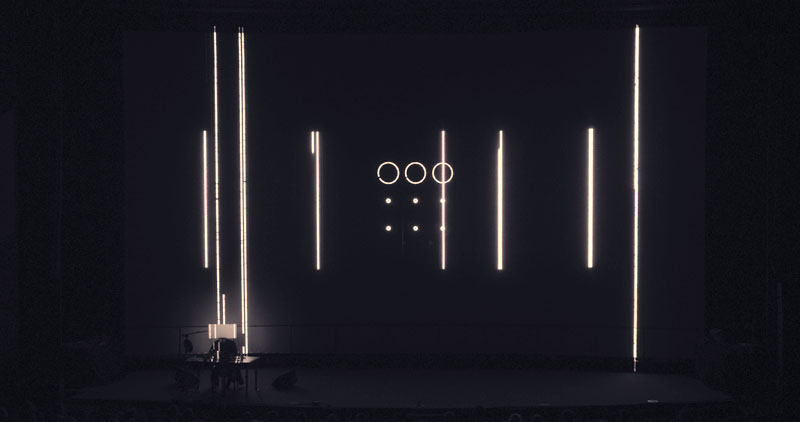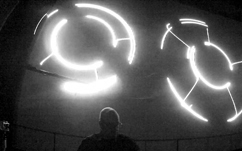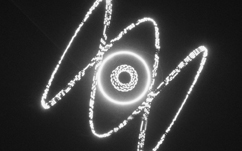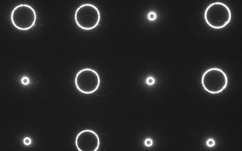 Music, sound design, laser control software development, visual programming, and real time interaction: Robert Henke.
Assistance and support: Michael Sollinger, Susanne Kirchmayr, Stefan Brunner, Michel Waehling, Christian Losert, Sebastian Drack, Peter Nyboer / Livid, Vance Galloway, Timothy Fellsrow. Film & still photography by Andreas Gockel, Michel Waehling. Lasers by Laser Animation Sollinger, Berlin [
link
]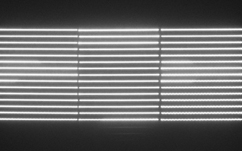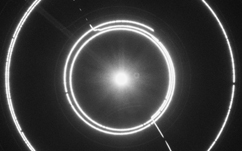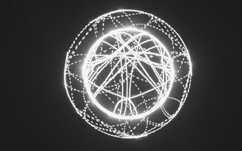 The inital version of Lumière has been created July - October 2013. Photo below from a rehearsal in Berlin, October 2013. The project is still under massive development, and each show is unique.